This post may have affiliate links, which means I may receive commissions if you choose to purchase through links I provide (at no extra cost to you). Please see my disclosure for details.

Often, the perception of what you spend and what you actually spend can be two different things. The purpose of this post is to realign these perceptions to reality.
In 2020, we somehow spent dramatically less than we did last year. I'll comment on this further at the end of the article. For now, I'll confirm what you read in the title is right, we only spent $30,135.43 between the two of us.
The point of this article is to improve our awareness of what we spend and compare it to previous years. We do this because it helps us stay intentional about where our money is going and let's be honest, it can be pretty fun for nerds like us to crunch some numbers.
Snap shot:
Below is a table listing expense categories from the most expensive to the least expensive.
| Category | Expense |
| --- | --- |
| Housing & Utilities | $8,901.71 |
| Transportation | $4,948.00 |
| Food | $4,030.06 |
| Gifts & Charity | $3,019.66 |
| Healthcare | $2,986.16 |
| House Hold Items & Supplies | $1,696.45 |
| Mobile Phone | $1,407.88 |
| Electronics | $1,136.01 |
| Fun | $997.47 |
| Fees & Subscriptions | $744.26 |
| Clothing | $267.77 |
Flexcents Family 2020 Expenses
Housing & Utilities: $8,901.71
As expected, this is our largest expense item even for a paid off home. It seems like a ton of money, but it's not too bad when you break it down by what we pay per day it is only $24.39 for housing, gas, electric, home insurance, internet and security. Paying less than $25 per day or $741.80 per month for a entire house isn't so bad at all.
PROPERTY TAXES: $4,303.70
This is what we pay for a home valued at $150,000. That being said, it's relatively high. I believe it might be due to relative low value homes in the township, failing businesses, administrative bloat and waste.
GAS + ELECTRIC: $1,934.00
Our home is very energy inefficient with known door and window leaks, plus poor insulation. Part of our 2021 goals are to renovate the home and to make it more energy efficient. This is will make it more comfortable for us as well as improve the situation for when we either decide to move or rent out our home.
WATER: $915.96
With COVID-19 this past year, I admit to taking showers more often than I usually do. Let's be honest, it's a whole lot better than being at risk of being a walking virus.
HOME INSURANCE: $731.85
We were originally paying over $1200 for home insurance and realized that the deductible was only $100. Ridiculous, we raised the deductible to $10,000 for this year and lowered our premium. I then realized that is way too high of a deductible and will likely lower it down to $5,000 next year which is much more easy for us to digest if a disaster happened.

Internet: $475.00 or $39.58/month
This was a cost that increased to $80 per month mid year. Good thing we keep a close eye on our monthly expenses and we were able to negotiate for a lower price for higher speeds from 50 mbps to 100mbps and even got refunded the difference with RCN. Personal capital saved our asses this year.

Home Security: $541.20 or $45.10/mo
We are currently secured by ADT, but with technological advances when it comes down to self-securing your home, it makes more sense to go to a DIY home security kit which we can expand and move with us at minimal cost and headache. After trying Google Nest, Abode, and Ring, we've decided to stick with ring's 8-piece kit which will both decrease our cost and improve our security in 2021 and beyond. Simplisafe was also on our radar, but it would force a very high subscription to have features that we desired in other DIY systems.
Transportation: $4,948.00
I imagine much of our transportation cost will be a very small fraction of what it is today since 90% of our miles are work related, but here they are for 2020!
Gasoline: $1,870.40
This seems like an absurd number to me to spend on gas at first glance, but when you break it down by the week, it comes down to $36 per week for two cars. I gas up every 1.5 weeks where as my wife fills her tank about every 2 weeks. We're fortunate our commutes to work aren't too far and we only drive locally.
Repairs & Maintenance: $1,531.10
We own a 2000 Toyota Camry with 170,000 miles and a 2009 RAV4 with over 100,000 miles. Considering the age of these vehicles it wasn't a bad year for repairs and maintenance items. Though I did have a close call with my engine overheating in the summer. I though I would have to plan a strategic crash into someone's lawn.

If you're looking to save costs on your repairs. Avoid the big brand repair shops and support individual owners. They have less overhead and pass the savings to you. Also, it's easier to have that conversation where ask for a list of parts to purchase then you just have to pay for labor. This easily saves me at least 30% of the cost each time.
Car Insurance: $1,103.00
We changed car insurance from Geico to Liberty Mutual and should expect to pay $100-$200 less next year.
Parking: $443,50
Mostly consisted of parking needs for my wife's job. This will be a cost we'd be glad to do away with once we semi-retire.
Food: $4,030.06
Restaurants & Fast Food: $811.56
This breaks down to $67.63 per month which is less than half of what it was in the previous years. Part of this is because we have been cooking more at home and have been refraining from fast food and take out. I admit that COVID-19 had an effect since we didn't want to risk eating foods others have prepared. Since I work on the road, I made a rule where I don't eat any fast food without my wife. The decision behind that was to meet health goals rather than a finance goals.
Groceries: $3,218.50
This breaks down to $61.89 per week for the two of us and for the pot luck splurge we enjoy with my siblings every couple weeks. We mostly shop at a discount grocery store, Aldi. Whatever we can't find at Aldi, we go to Giant Food Stores. We try not to purchase things that aren't on sale, but we don't spend a ton of time optimizing our grocery list since we just got in a good habit of buying what we need so there is minimal to no waste. We have also included more beans and chickpeas in our diet which has helped our bottom line and our waistline.

Here's an example of some of our meals:
Eating healthy isn't hard. You know what's hard? Eating like crap your whole life and having a stroke at 60.
1 hr, 2 meals:

Breakfast:
– Steak & egg wrap (left over from steak tacos)

Week's lunch meal prep:
– One pot pasta w/ ground turkey

Both freshened w/ Spinach + tomatoes pic.twitter.com/hg43yiNKdy

— Flexcents | Get Fit & FI (@Flexcents) January 24, 2021
Lol, the costs are just as impressive.

5 wheat wraps: $1
Half dozen eggs: $0.75
1/4 pack Shredded cheese: $.50
6 oz Organic Spinach: $1.5
Grape tomatoes (2 pk): $5
Elbow Mac 16oz: $0.45
Ground turkey 1lb: $3
Pasta sauce 24oz: $2.5

$14.75 for 14 servings

— Flexcents | Get Fit & FI (@Flexcents) January 24, 2021
Gifts & Charity: $3,019.66
One of our largest categories is gifts and charity. I am learning that one of the best things about having money is the ability to give it away.
Healthcare: $2,986.16
Dentistry: $936.70
In 2019, I had all my wisdom teeth pulled, had a crown placed and 2 fillings while dealing with some major infections. This year, I had 1 crown done, 1 root canal, and 1 filling done. My wife had some other things done too and every little bit just adds up. We didn't take great care of our teeth as kids and we're paying for it now. But by the end of next year, I anticipate all my necessary dental work to be 100% complete.
Hospitalization: $884.72
What happened? While treating for tooth pain and an infections, I wasn't eating much and had a major GI bleed with a possible GI infection. I was in so much pain that I didn't realize I wasn't eating enough and still taking NSAIDS, it apparently tore through my gut and landed me in the hospital for 3 days. This is just the first bill. I'm expecting to pay another $3,000 – $4,000 next year. All this happened right before thanksgiving. All in all, I'm just glad I was able to begin eating regular foods again and don't have any chronic issues from that incident!
Specialist: $436.00
We like to keep some privacy as I'm sure you do too. So i'll just leave this section up to your imagination.
Prescriptions: $140.25
Neither of us take regular medication, so these prescriptions we paid for are just an accumulation of temporary medications we needed for illnesses or issues we've had during the year. While it's not much, its surprisingly more than I initially thought!
Vitamins: $423.49
Nothing like your daily dose of multivitamins. Apparently, we like drugs.
Urgent Care: $165.00
Shit happens right?
House Hold Items: $1,695.45
Toiletries: $555.19
No, we were not one of those people who raided toilet paper. This was more so toothpaste, mouth wash, floss, electric tooth brush and accessories, water pick, and… you get the idea. With all our dental issues, can you blame us?
House Hold Tools: $525.88
I plan on renovating our home that will eventually either be sold or rented out. I bought over $1,000 worth of power tools for half the cost. While I hate accumulating things, what I hate more is not having the right tool for the job. Plus, who knows after I hit semi-retirement, I might move into a second career doing repairs and renovations. I love working with my hands and it's great exercise too.
Random Supplies: $310.22
Kitchen Appliances: $192.84
Office Supplies: $112.32
Mobile Phones: $1,407.88
This is actually for 4-people, both my parent-in-laws and my wife and myself. It just made more sense financially since T-mobile had an awesome deal. We essentially pay under $120/mo for 4 people, unlimited 5G data, talk and text. Can't beat it.
Electronics: $1,136.01
Electronics: $940.19
I purchased the noise cancellation Sony XM4s which excites me every time I put them on. It's like I get sucked into a different world and it's just me and whatever I'm focusing on. I never thought I'd purchase nearly $300.000 headphones, but here I am jamming to tunes while typing away.
My wife was also in need of a new phone since we were concerned about security issues regarding her old Honor 8 phone. We are completed immersed in the pixel phones. The Pixel 3a is a great budget phone with a top-notch camera.
Electronics Accessories: $195.82
From screen protectors, to extended charging cords, to pocket sockets, stands, and magnets. The list goes on and on. It's pretty amazing how much small things add up.
Fun: $997.47
Flexcents: $155.95
This is becoming an expensive hobby. I'm going to need to start putting more effort into this blog so it can at least start paying for itself! On the plus side, I made $10.00 from ads in 2020!
Art & painting: $488.36
We've had some awesome paint nights with my siblings. Something to distract us from the craziness of 2020.
Travel: $302.60
This was a bachelorette related party my wife did before the pandemic. I can't say I'm a bit jealous I didn't go on one last flight. I know it's not too late, but with everything that happened, I'm more than comfortable staying grounded for a bit.
Jurassic Park: $50.56
We took our niece to a drive through Jurassic World event at the Wells Fargo Center in PA. It sounded cool with mechanical dinosaurs and everything, but it was a little underwhelming.
Fees & Subscriptions: $744.26
Investment Fees: $420.04
One of the best things about personal capital is that it will track what type of fees are coming out of your 401k. This doesn't mean that you shouldn't put money in your 401k at all, but it will keep you on your toes and make you move your investments to a cheaper brokerage or custodian as soon as you're able to – often when you change jobs. If you're thinking about rolling over your 401k, I highly recommend checking out this article I wrote: Considerations Before You Rollover Your 401k
Amazon Prime: $126.14
I hear of people sharing that they cancelled their Amazon Prime account and would give a convincing list of reasons why, I can't bring myself to do it. Especially with 3 people sharing my account, having free returns, sometimes same day shipping, and very good customer service. I know some of the price is already baked into some of these services, but I just can't get over the convenience.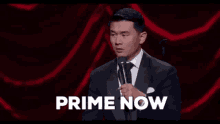 Non-reimbursed work expenses: $101.25
I'm mostly talking about medical equipment, like blood pressure cuffs, pulse oximeters, and thermometers. It'd be great if my employer provided it for us, but if they did, I'd have to drive all the way to the office to pick it up. That's where Amazon prime comes in!
Netflix/Hulu/Disney: $85.38
We've danced in between these services throughout the year depending on what we wanted to watch. For the first few months of the pandemic, we actually did away with streaming services all together to focus on business ventures. That move definitely paid off.
Postage/shipping: $11.45
Don't ask, I don't even know what I mailed, but here's the expense line.
Clothing: $267.77
This is more than I thought, but that's because we learned how to make our own shirt designs using a cricket machine and vinyl fabric. This made it fun for us to purchase things to print on!
Final Thoughts
Between the two of us, that is a little more than $15,000 per person per year which is a little less than we spent last year: $44,767.22. Part of that is because we adjusted our budget at the end of each year and we readjusted our budget at the start of the pandemic.

The main items we adjusted on were:
Temporarily cancelled Netflix
Lowered home insurance premium
Lowered Internet bill
Cancelled Gym Membership
Reduced Fast Food and restaurant consumption
It's possible that after the pandemic resolves, we will travel more and spend more money. Spending $14,500 less means that we have invested $14,500 more. Plug that into a compound interest calculator with a 7% annual inflation adjusted return over the course of 30 years is worth $117,689.21.

As much money as that is, I wasn't thinking about the long-term value of cutting out budget by 'x' amount. I actually wasn't thinking much at all, by then, it was simply habit. It was employing the habit of flexibility and looking for opportunities to reduce recurring expenses to invest in things that will bring long-term value. In this case, was increasing my stake in equities. In the future, it may be to simply take a hiatus from work and just spend time with my family or to explore full-blown solopreneurship. The best part of it is that with good money management, I will have options.

your financial goals Are Only A Click away
Personal Capital: My go-to free wealth management app. Track all key metrics needed to keep an eye on your money. Net worth, cash flow, income, expenses, budget categories, investment asset Allocation, investment holdings. If you want to be wealthy and don't have this app, you're cheating yourself out of money and time.
M1Finance: My Favorite free investing app where I place my taxable brokerage and even my ROTH IRA. You can create your own "Index" with pies. Over the years, it has earned me much more than individual stock picking on Robinhood. M1finance also allows you to rebalance your portfolio with the click of a button. I even have some fun with a smaller account within M1finance that I call "The Free Money Game For Investors ."
Acorns: This I only recommend to those who have a hard time saving. If you do, this app will do you wonders. It invests your spare change. You won't even know it's missing and before you know it, you're spare change will be earning you money you never knew you had. This is the app I first used when I first learned how to invest. It was invigorating to see such easy growth.